"3D IS LIKE AN ENDLESS OCEAN THAT YOU'LL NEVER SEE THE OTHER END OF" said once the Founder of 3D EMPIRE!
———————————————
In the modern times that we live in; 3D art is invading every part of internet and especially social media.
And sometimes you are lead to a story, to a legend that you have been never aware of while walkin through the magical walls of 3D ART…
As our 3D EMPIRE has been expanding his lands through Instagram and walkin to the IRON THRONE of 3D WORLD, we began to notice something unusual;
The renders which were being chosen to our 3D ART GALLERY were tagged with one singular name: VIVID VISUAL.
And again; all trails were leading us to a mysterious guy called V-RAY MAN…
VRAY MAN? Yeah, we thought it had to be some cheap egoistic guy who was thinkin himself as the king of 3d world or somethin. We were used to see it a lot through Instagram as 3D EMPIRE!
But THAT WAS WHERE WE WERE WRONG THIS TIME!
After seeing the amazing renders made by the students of this mysterious VRAY MAN, we came to understand that the issue was really serious. These guys knew what they were doing definitely.
So we pursued the trail of this legend and finally achived to reach the VRAY MAN!
So, here we unleash the real story from his own words…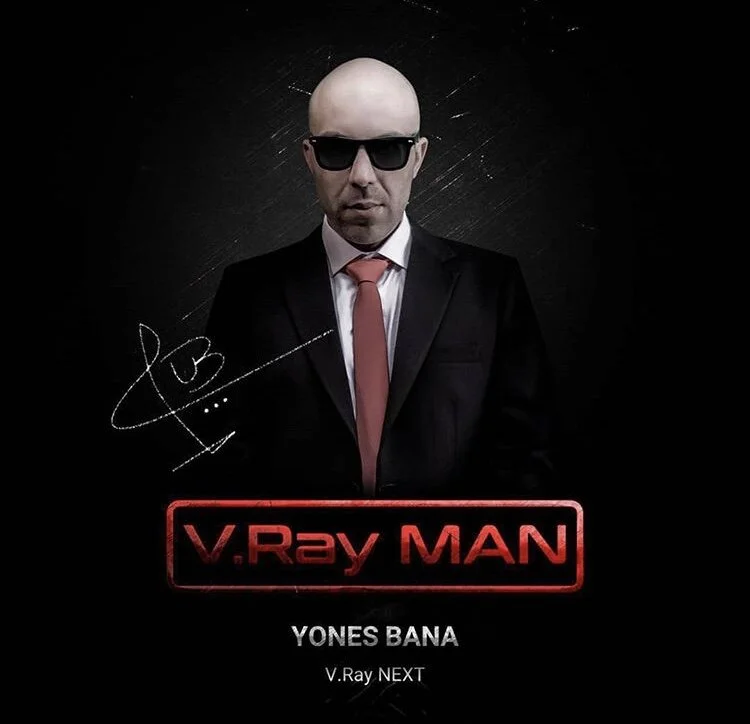 3D EMPIRE- First of all; thank you for accepting this interview with us. Would you please shortly introduce yourself?
YONES BANA – Greetings and regards to all followers of the 3d Empire website. Thank you for this interview with the Vivid Visual Studio.
I'm Yones Bana, lecturer and author of architecture visualization software. I have been working in this area for about 22 years and I have written several books on rendering software. In 2015, along with my dear friends, Mehdi Abdollahi and Mohammadreza Mohseni we established the Vivid Visual Studio in Iran and have instructed 30,000 students in Iran up to now.
3D EMPIRE- When and how did you exactly involved with this 3d business in the very first place?
YONES BANA –I got a book related to the 3dStudio software in 1997. Through studying this book, I was interested in 3D simulation, and I started teaching in the field very soon. My entry into this field began with activity in the education section, and later I performed major architectural projects.
3D EMPIRE – How & why did you decide to open VIVID VISUAL?
YONES BANA – However, like everywhere in the world, developments in the learning section have been created in Iran as well; learning in virtual space. After 18 years of teaching experience at college, in 2015, I along with my friend, Mehdi Abdollahi, decided to establish Visual Vivid Studio to upgrade the instructional level, focusing on the learning section in virtual space and online learning that 30,000 users have participated in our educational courses until now.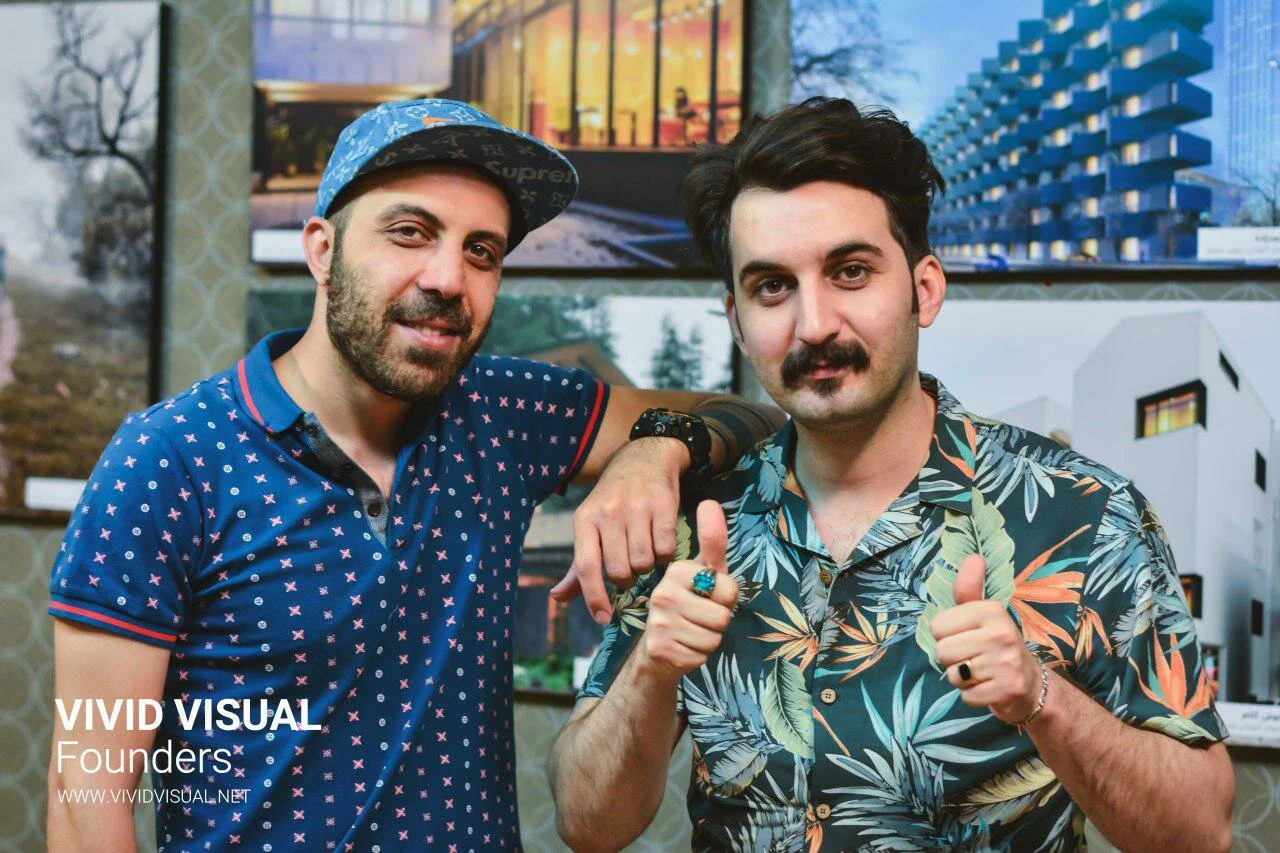 3D EMPIRE – Why did you use the name VIVID for your course? Is there a special reason for that?
YONES BANA –The main purpose of Vivid Visual Studio is to enhance the level of presentation and architectural rendering. The term vivid, meaning clear and lively and real, is chosen because it matches our performance and is close to our main goal.
3D EMPIRE – What difficulties did you and do you still encounter during the process of opening an 3d course in your country?
YONES BANA – We endured many hardships in this regard. The educational system in Iran was very traditional and old, and we tried hard to accommodate a new learning system. The students were unfamiliar with the virtual learning method, and much time was spent so that we could win the trust of users. Today, Vivid Visual users and students are working at the premier level of competition.

3D EMPIRE – How many 3d lecturer works in your course?
YONES BANA –There are currently 6 teachers working at Vivid Visual Studio that all of them are highly experienced in their discipline. Vivid Visual Studio has offered more than 20 courses at Archviz.
3D EMPIRE – Would you please tell use VIVID VISUAL's teaching path in detail & step by step?
YONES BANA –Today, the world of Architecture visualization has been widespread, and a large variety of relevant software is seen on the business market. We attempted to divide this fascinating field into different courses. Each course relates to a part of the discipline. Each course is presented in the form of a package. Packages include instructional videos as session to session with training files. All users are in the virtual space and in a group, and we will deal with frequently asked questions (FAQs) and answers and solving the bugs in those groups.

3D EMPIRE – Which softwares does VIVID VISUALS teach students to learn?
YONES BANA – We trained a variety of courses with various software:
– 3dsMax
– V-Ray
– Corona
– Postproduction
– Revit
– Autocad
– Rhino
– Maya
– Unwrap
– ZBrush
– Lumion
– Marvelous Designer
– Digital Marketing
– Interior Design
3D EMPIRE – Some people think that the important thing in 3d is not the software but the artists who use the software. Do you agree? If not; why?
YONES BANA- To gain specialization in a discipline, 2 factors are far more important.
1. Talent and Art
2. Tools of work
In the first part, talent and art is essential, of course, it can be greatly promoted with practice and effort. But to enact your art and ideas, you have to be completely professional in the software. The software is a tool by which we can represent our mental ideas and plans. So, I think, in this way, both of these factors are equally involved.
3D EMPIRE – Do people come to your course to learn 3d for hobby or with an aim of making money by working in serious companies?
YONES BANA- However, Iran is not economically in good condition. Perhaps a lot of students, at first, are attracted by the field for interest and entertainment, but, after obtaining expertise, they will be able to easily enter the business market. Many of our students are working as freelancers in the global market, and many others are being taught.
3D EMPIRE – Most of the people asking the same question: "How can we find jobs in 3d business in the world?" What is your answer to this?
YONES BANA- To enter the business market, one need to be qualified in the first step. To attain the position of an expert in the field, people must use the right and profound learning. Then they have to prepare an appropriate resume and a portfolio of themselves and show their abilities to the international world in any way. At the beginning, people can use the dissemination of their activities and resumes in social networks and even send their own portfolio to the respective companies, and finally they can take good projects and enter the business market by joining the freelancer spaces.
3D EMPIRE – What is your ultimate goal to reach with VIVID VISUAL?
YONES BANA- The ultimate and main goal of Vivid Visual is to enhance the working level of students in the field of architectural visualization. That we can grow and promote users and prepare them to enter the market and earn the ideal money is one of our most important tasks.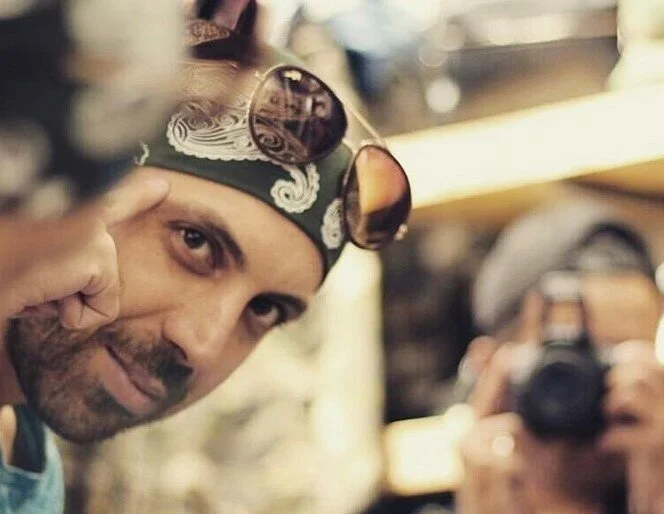 3D EMPIRE – What is your advices for newbies in 3d?
YONES BANA- My recommendation to people who are new to this field is that they should be careful about choosing the correct learning at the first place. Then they practice repeatedly and do not desist from trying. Patience is an important factor for achieving professional results and never be disappointed. To become professional in this field, people should not rely on one or two software and should enhance their expertise in various fields.